If you need to check the internet for something very private, you should always use a private window. When you browse with private windows on Safari, it becomes impossible for websites to track you using cookies and your browsing history gets deleted immediately after the browsing session.
However, all of your browsing experience shouldn't be within those highly-limiting incognito windows. You're also allowed to explore the depths of the internet using regular windows at the risk of your privacy. One of the privacy risks associated with using regular windows is that your search history will be collated.
One of the most important steps to keeping a very private browsing experience is clearing your search history on Safari. This article will show you how to clear search history on Safari, regardless of what search engine you use as your browser default on Apple's official browser.
Why can't I clear the Safari history?
You cannot clear the Safari history if you have a restriction setting for Safari.
Go to Settings.
Go to General > Restrictions.
ALLOWED CONTENT: Websites. Make sure 'All Websites' are allowed. If not, Safari won't let you clear the History.
How to Clear Search History on Safari for Mac
If you're anything like me, you do most of your browsing activity on your computer, making this part of the article the most applicable to you. Before continuing, however, it's crucial to note that clearing your search history is a very convoluted process.
There's the search history on Safari, which you can clear by deleting the browser cache and other browsing data. However, that is most probably not the search history you're looking to clear on your Mac; instead, it's the one that search engines use for ad targeting.
When you're signed into a Google account, the search engine will collect all the search queries you type into the Google search and use them to build a profile for you. This profile is what Google uses for Ad personalization to show you relevant ads as you browse the web on your Mac.
If you want to limit what corporations know about you, the best kind of search history to delete is what Google collects. And in case you were wondering, yes, they'll also collect your search queries even if you don't open Google.com before searching, as long as they handle your search.
In this section, I'll show you how to clear search history on Safari for Mac first before showing you how to delete the same from your Google account. Here are the steps required to complete the process.
How to Clear Search History on Safari for Mac
As explained above, it's possible to clear your search history on the Safari browser, regardless of what your default search engine is. If your goal is to stop Google or any other search engine from tracking your activity based on what you're searching for, this method is not the way to go.
However, if you share your computer with others, you may search for stuff that you don't necessarily want them to see. In that case, ensure that Safari doesn't bring it up when they're trying to search for totally unrelated stuff, hence the process.
If you think that's exactly what you're trying to do, here are the steps required to clear your search history on Safari for Mac.
From the Safari app on your Mac, select "Clear History" from the History menu. The history menu is in the menu bar alongside the view and bookmark options.
From the pop-up menu that appears, select how far back you intend to delete your history. If you only entered the search term a few minutes ago, you might go with an hour. Selecting "All Time" will remove every browsing history you've accumulated on your device.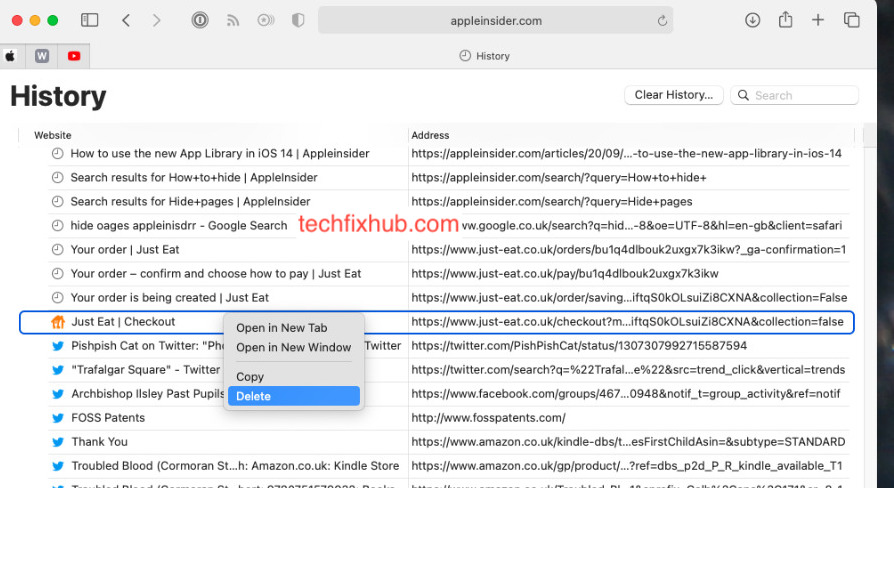 While that's the official way to clear your Safari search history on a Mac, you may also want to use a shortcut to quicken the process. Pressing a combination of the Command + Y keys will bring up your history and you'll find the option to clear them somewhere around.
Once you master the art of clearing your history using the shortcut, you'll notice that clicking through to the History menu on the menu bar is a pain. With that said, it's time to quickly dive into clearing your search history on Google.
How to Clear Google Search History on Safari
While deleting your browsing history automatically deletes your search history on Safari, it does nothing to your Google search history. Google still keeps a copy of everything you've searched for using their search engine, and you can request to delete it manually.
If you think it's worth all the trouble, you can head to your Google account settings. You can get there by entering myaccount.google.com into your Safari address bar and signing in using your Google account if you're not already signed in.
From the sidebar that appears, click on the Data & Personalization tab and select "My Activity." Clicking on that option should bring you to a page that details the browsing information that Google has collected from you. Since you use Safari as your primary browser, the information will probably comprise your search history only.
From here, you can go to each activity and delete them manually if that's what you're after. Alternatively, you can click on the Delete button and select your preferred timeline. There are options for "Last Hours," "Last Day," "Always," and "Custom Range," ensuring you're not limited in options.
Select the one that works best for you and watch as Google deletes your search history from your Google Activity.
How to clear search history on iPhone
Clearing your search history on iPhone/iPad is easier. We can do it from the settings app. Follow the steps below.
Open the Settings on your iPhone.
Tap on Safari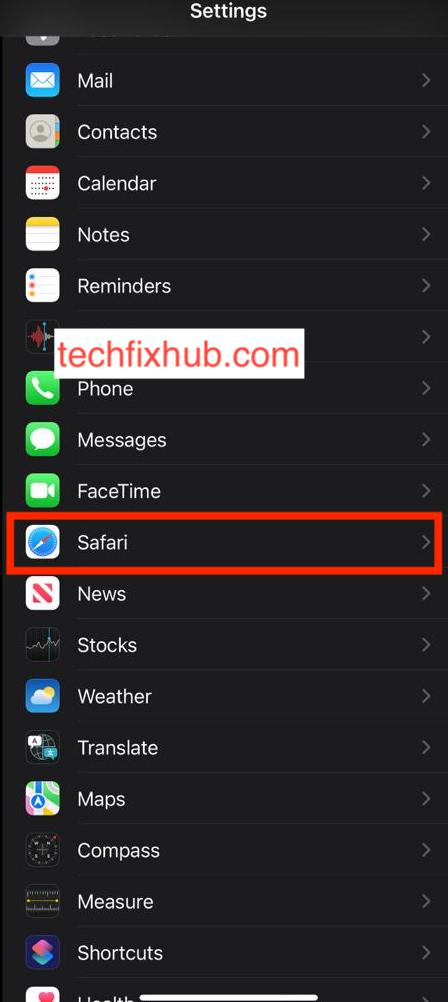 Scroll down to Clear History and Website Data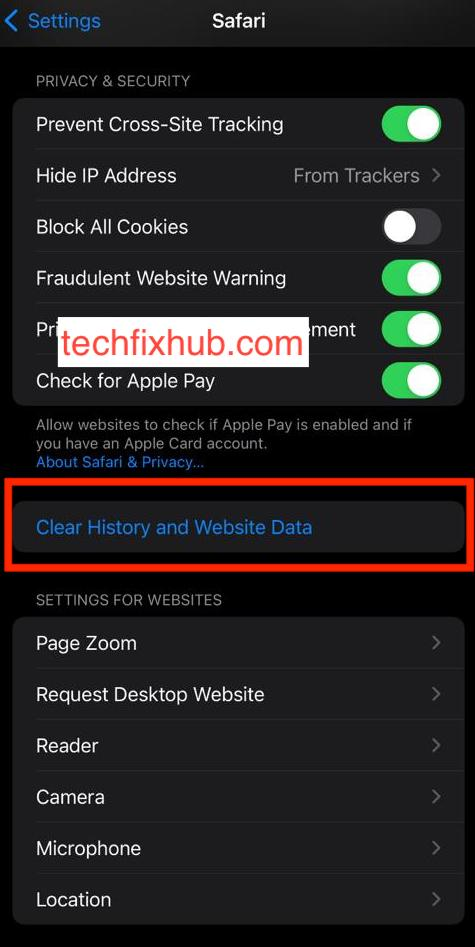 Tap that, then tap Clear History and Data to confirm
One important thing to note is that you can't selectively remove, say, today's browsing history on the iPhone or iPad. It's all or nothing, with iOS.
READ MORE: How to Enable Cookies on Safari

READ MORE: How to Clear Cache on iPhone
Conclusion
If you're browsing from a shared Mac, you should be able to keep certain things away from other users of the computer. One of the most common things that people want to keep private is their search history, and Apple provides an option to delete that.
But frankly, that option is just not enough. This article teaches not only you how to remove your search history from Safari, it also shows you how to remove it from Google to be sure it exists nowhere else on the internet.