Snapchat won't open? Nothing to fear, I have had similar issues and many others too so you are alone on this. Of recent and even in the time past, many Snapchat users which includes me have at one time or the other had this awful experience, how frustrating this could be.
How To Fix Snapchat Won't Open Errors
There are so many factors that could contribute to this Snapchat won't open errors or crashing, sometimes it could be from the server end, and other times not.
Most people feels that the issue could be because of one's device version and model, thinking probably that their device is not compatible with Snapchat app.
However, this isn't always true, it does not limit Snapchat to either Android or IOS, it can happen on any device.
Although the fixing might have to depend on the device, they installed the Snapchat on, there are a lot of ways to fix the Snapchat that is crashing, you just have to look out for the one suitable for you.
Here are some possible and easy ways of fixing Snapchat that won't open or crashing on Android and iOS
Check If Snapchat servers are down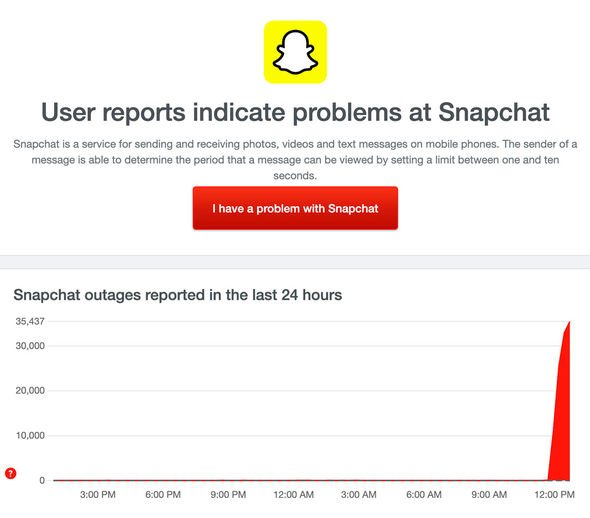 First things first, don't get frustrated or dejected when your Snapchat crash or refuse to open, most at times the problem might not be from your end. It could be because of server break down. 
You can use a friend's phone to check if you are the only one experiencing the Snapchat Error.
However, if there are no other device in sight, you can check the Snapchat support page @snapchatsupport Twitter page, to see if they tweeted about any current issues on their page.
You can also go to "Down Detector" on your browser and search for Snapchat to see if there is any reported problem with Snapchat server.
However, if there are no reported issues by the Snapchat server end, this means the issue is from your end and you just have to try some of this simple fixes.
This method of fixing "Snapchat won't open errors" is not even only limited to Snapchat alone, it works almost with every issues on mobile phones.
Moreover, it's the easiest, and fastest way of solving most issues without having to crack your brain and searching every nook and cranny for solution.
Just try opening the Snapchat few minutes after your mobile finishes rebooting and see if it opens or the problem persists, if it still doesn't open then you might have to source other ways of fixing.
Minimize your screen and clear your cache, then try opening Snapchat again. We often recommend this in most cases as most apps doesn't go down well with junk files, so a simple debugging could fix Snapchat that won't open.
Just keep opening and closing and if the problem persists after two or three attempts then this probably isn't the issue.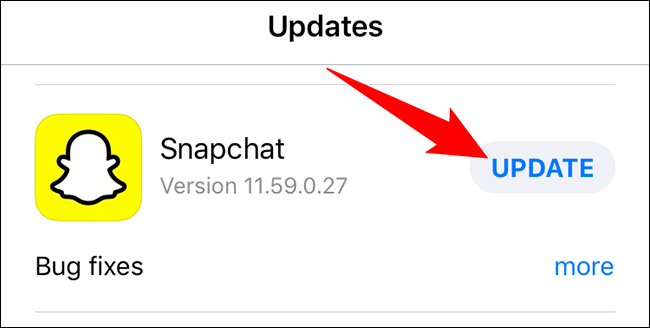 Most times the cause of Snapchat not opening and even other mobile apps error could be because of using the outdated version of the app.
Every developer keeps improving and adding new features to their apps as the day goes by to give it a new look and better user experience.
And to avoid issues of apps crashing like this, it is always advisable to install an auto updates on all your apps.
You can turn on apps auto update on your play store and Apple store for Androids and iOS, respectively.
Simply open your play store or App store, tap on your account, another menu will pop up click on the " manage apps and device " button.
If your installed apps has any newer versions, it will appear in the marked tab, simply update the apps and then roll back to your phone home page.
Then go back to your newly updated Snapchat and reopen, if the problem still persists after this then you would have to try this last option.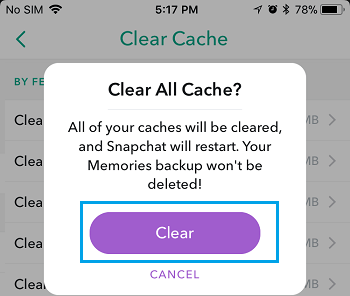 After downloading Apps images, videos or any file from play store or your browser, it may store some corrupt data on your device, this data are Known as cache and might affect some of your apps.
The cache might be the reason for your apps crashing or not opening this doesn't exclude Snapchat, either installed on Android or iOS.
So clearing your Snapchat app cache may go a long way in solving the Snapchat won't open errors.
How to clear Snapchat cache data
Follow this simple steps to clear your app cache files.
Step 1: Open the settings app of your phone and locate the storage option
Step 2: Click on the storage option you will be redirected to another page, here click on view app details.
Step 3: Search for and locate the Snapchat app, click on app details and delete app cache.
After following the steps and clearing app cache go back to your app and try reopening it to see if the problem is fixed.
This might not really seem to be the best option, however after trying other methods of fixing your Snapchat won't open errors, you might not have any other option.
If after clearing your Snapchat cache files and the problem persists, then I recommend you uninstall your Snapchat app and reinstall.
There is the possibility that the installed app still has some corrupt and critical data / files and you might need to install a clean one.
And I assure you that one of these methods will solve you Snapchat won't open errors, but then if it doesn't, there is one last option left.
Contact the Snapchat support page on Twitter and explain your ordeal to them and they would direct you on what to do.
But if you found out the issue is from your device, probably some virus has taken up your device and has affected your Snapchat app.
All you need to do is to download a virus remover from play store or Appstore, follow the instructions and clean the virus on your device. Or you can visit a cafe and have them flush your device system.
READ MORE: Snapchat Keeps Crashing: Here's the fix

READ MORE: How To Fix Snapchat Waiting To Send
Conclusion
If this article pops up on your browser while sourcing for help to fix the "Snapchat won't open error" then I hope it was helpful?
Which of the methods worked for you and was it as expected? If there are other methods, you would want to share with us we will wait patiently at the comment box.