The word "delete" has a pretty straightforward meaning, especially now when technological devices are all over the place. When you delete something, it fades out of existence so you can never access it ever again, which is usually good, until it isn't.
Sometimes, you may delete something by accident or change your mind about deleting a specific video or photo on your iPhone. Since scenarios like that happen more often than you think, device manufacturers always include a feature that will enable you to recover your videos for a specified amount of time after deletion.
In this article, I'll show you all the ways to recover a deleted video on iPhone. Even if you've deleted the video recently deleted, you can still possibly recover it, and this article will show you how.
How to Recover Deleted Videos on iPhone
There are several recovery options for media files on an iPhone, and the one you should ultimately choose will depend on what kind of file you're trying to recover and for how long you've deleted it. Your backup habit will also come into play here, as it's a lifesaver for people that keep it frequently.
You can recover it from the recently deleted folder on your iPhone if you still have the video on there. However, you don't have it in most cases, leaving you with the option of checking your recent backups to see if you have any when the video wasn't deleted yet.
Let's save ourselves the complicated terminologies for a second; here are the methods by which you can recover a deleted video on an iPhone.
If you've been following this article, you'll notice that the first thing to try when recovering deleted videos on an iPhone is checking the recently deleted folder. True to its name, it's a section on your iPhone that contains all photos and videos that you've deleted for no more than 30 days.
When 30 days elapse after the deletion, the video automatically gets deleted from the Recently Deleted folder, removing it from your options for recovering the image. This section will assume that you've deleted the video for less than 30 days and you've not specifically removed it from that video.
With that being the case, here is to recover deleted videos on iPhone using the Recently Deleted folder.
Open the Photos app from your iPhone app launcher. It contained the Recently Deleted feature within the Photos app, so you must open the app to access the feature in the first place.
Tap on Albums at the bottom of your screen and scroll through the albums on the next page.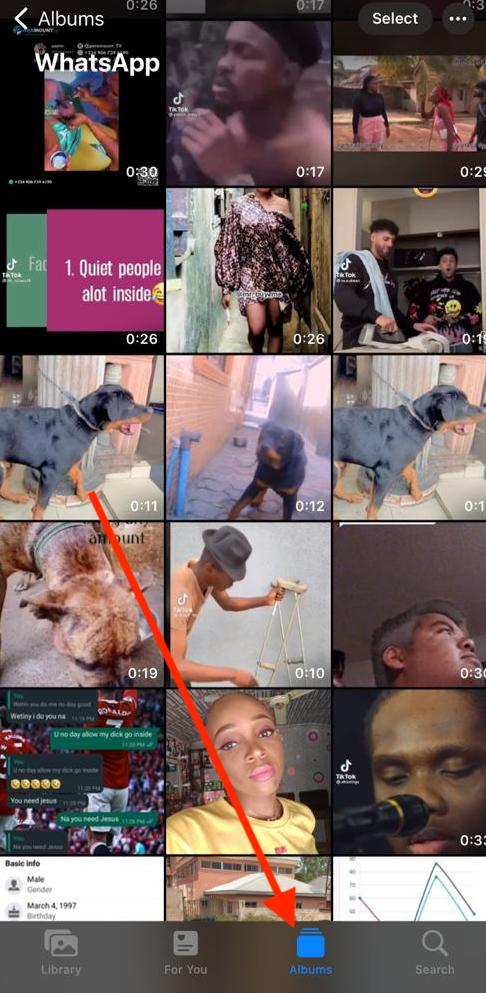 After all the regular albums that should be on your iPhone, you should see another iPhone named recently deleted. Tap on this album to open the folder.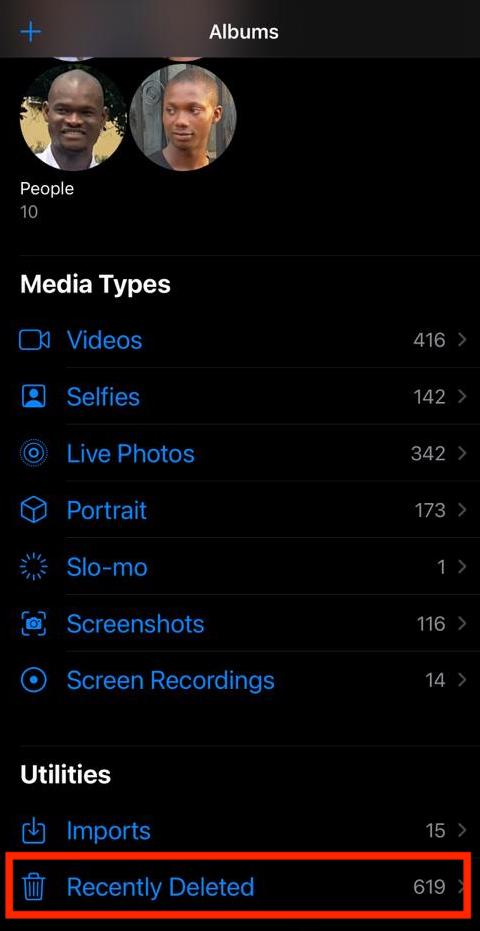 On the next screen, you should see a plethora of photos and videos that you've previously deleted on your iPhone, if you delete lots of media files that is. Scroll through them to find the specific video you intend to recover and click on the "Recover" button to complete the recovery.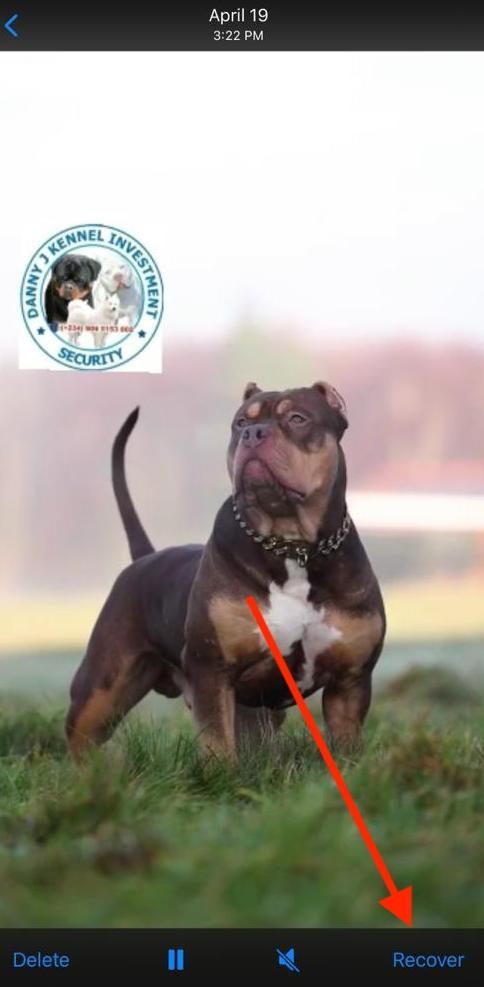 Note that Recently Deleted will only work if you've only recently deleted the video. Don't expect to find a video that you've deleted for ages in this folder since its name meant it's for folders that you've deleted recently.
If the video you're trying to recover has been deleted for quite a while or you've deleted it from the Recently Deleted folder, there's still hope. Try the next method for a chance of recovering the video.
There is a chance that you may need certain videos back after deleting them recently deleted. On normal occasions, that should be impossible, but recovering deleted photos in any way should be too. To recover videos you've deleted from your recently deleted media on your iPhone, your only chance is to use an earlier backup.
When you back up your entire iPhone, you create copies of everything on the device, including your photos and videos at the time of the backup. Thus, if you ever need any of the files back after losing them, you can simply restore the backup to recover them.
However, there's a little problem with trying to recover deleted videos on iPhone using this method. If you don't back up your iPhone regularly, trying this will probably not work, since there's a huge chance that you have no backups with the photo in question on it.
Assuming that isn't the case and you indeed have a backup with the photo on it, here are the steps to recover deleted videos on iPhone via an iCloud backup.
Restoring an earlier backup on iPhone requires resetting your iPhone to factory settings. If you do that without having a backup, you stand a chance of losing the newer files and media that you saved after your last backup.
Factory reset your iPhone
At this point, you already know what you have to do. While factory resetting your iPhone seems like an extreme measure, it isn't as extreme as you think when you have a backup handy. With that assurance, you can boldly head over to your Settings > General > Reset > Erase All Content and Settings.
Restore the backup with the video in question
After factory reset your iPhone, it should start up like you got the device new. During the setup, choose to restore a backup after signing in to your Apple ID and select the backup that includes the said video. The restoration process might take a while, but the wait is well worth it.
You can also do the same if you use the iTunes backup option; just go through the steps required to restore a backup via iTunes. Restoring from an iTunes backup should be faster since you don't have to download anything over the air.
READ MORE: Best Free iOS System Recovery Software
Conclusion
It's always possible to recover deleted photos on an iPhone, except in very extreme cases. As long as you keep a backup regularly and you don't randomly delete every file in your Recently Deleted folder, you should be able to recover deleted videos using any of the methods explained above.