Is your iPhone unable to share screenshots on WhatsApp? if yes, I'm going to provide the fix to this issue in this article as I generally do. Trust me, it's not really a serious issue, it's simply a basic setting from your iPhone accessibility.
The share button is a handy feature on the iPhone as many users have photos and screenshots to share with their family and friends. Fortunately, iPhone has a built-in feature that allows users to share photos and screenshot with certain third-party applications. Such as WhatsApp, Instagram, Twitter, etc.
As of late, some iPhone users have reported that they cannot share screenshots on WhatsApp. The issue mostly occurs on iPhone with the latest iOS 14. Sharing screenshots is a handy and useful feature. However, it seems difficult as many users are not able to share the screenshot as there is no option available on the screenshot screen to share it using WhatsApp.
iPhone Unable To Share Screenshots On WhatsApp – Fixed
If you are facing the same issue, here we provide ways to fix this issue.
1. Refresh Reduce Motion
The first step of getting rid of this issue is to refresh reduce motion on your iPhone. Follow the steps;
Open the Settings app.
Go to Accessibility.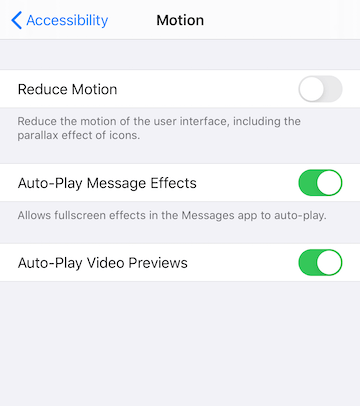 If the Reduce Motion option has turned off, turn it on. Then turn it off again. If the Reduce Motion option has turned on, turn it off. Then turn it on again. Then have a try to share screenshots on WhatsApp.
2. Update WhatsApp / iOS
If the first fix didn't work for you, then this could be a software glitch or bug. The best way to fix the bug is to update the iOS to the latest version available and also check for any pending updates on Appstore for WhatsApp.
3. Turn Off FaceId / Passcode On WhatsApp
If you enabled the passcode of FaceId lock on the WhatsApp app then this might block sharing a screenshot on WhatsApp. Turn off the FaceId/ Passcode on the WhatsApp app, this should allow sharing screenshots on WhatsApp.
4. Save The Photo To Gallery
This is another fix to share photos on WhatsApp. After taking the screenshot, if you are not seeing the option to share it on WhatsApp then you can save the photo gallery and from there you can find the option to share it on WhatsApp.
5. Restart The iPhone
As we all know, a simple reboot is one of the primary ways to fix common issues on the iPhone. There is no harm in trying to see if the trick will fix screenshots not sharing on WhatsApp.
Conclusion
"iPhone unable to share screenshots on WhatsApp", you have seen the fixes to this issue. Which of them worked for you?