So you've got your hands on your kid's iPhone, and now you're going into 'detective' mode. You want a breakdown of everything they've been up to over the past couple of days. Oh wait, you have no idea how to do that. You don't even know how to check the apps they've been using recently; talk more about tracking what they do in those apps.
If this describes your situation somehow, I've written this post for you specially. Here, I'll show you how to check recent activity on iPhone if you have access to the device.
How to check recent activity on iPhone
Someone won't tell you all they've been doing with their phone, at least, not the things you want to hear. The only option you have is to get it yourself.
An iPhone runs apps, and people do a bulk of their activities inside of these apps. Knowing what apps the iPhone runs and how frequently they run can help you reduce recent activity on the device.
Also, mobile phone users spend a chunk of their time on web browsers, scrolling through websites, and using web apps. Since most iPhone users use Safari, you can check their Safari browsing history to get a breakdown of their activity.
Without further ado, let's see how you can use the tips above to check the recent activity on a target's iPhone.
How to check recent activity using Screen Time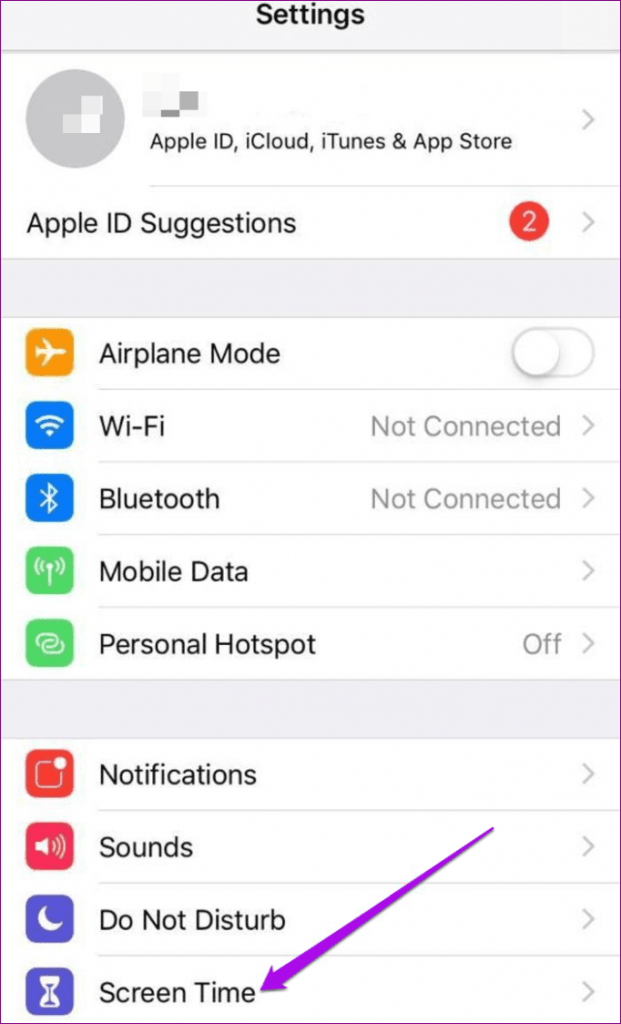 Screen Time hasn't always existed on iPhones. Apple introduced the feature with a recent version of iOS, and it has become one of the favorite iPhone features for most users.
Screen Time shows you a lot about a particular iPhone's recent activity. Not only can you see the apps that run on the iPhone, but you can also see how long they've run and when they were last used.
In short, if you want usage data about an iPhone, there is no better place to source for it than on Screen Time. Here are the steps to checking the recent activity for an iPhone on Screen Time.
Unlock the iPhone and launch the Settings app. Of course, you can't use Screen Time without unlocking the phone; if your goal was to snoop on the iPhone stealthily, no luck here.
Scroll down and select Screen Time from the options available. Screen Time has an hourglass icon that aptly denotes what the feature does.
You should arrive at the main Screen Time interface. From here, tap on See All Activity to break the limits of Screen Time.
On the resulting page, you'll see some of the apps on the iPhone and some of their usage. Scroll down to the bottom and select 'Show More' to see all of the apps that run on the iPhone.
If you made it down here, you should have almost all of the information you need to make informed guesses about the usage of the target's iPhone.
As you may have figured out, you can click on an individual app to see some of the usage data for those apps; pretty handy.
How to check recent activity on Safari
While Screen Time shows you a breakdown of the apps a user runs on an iPhone, Safari does a similar but more crucial job.
Since most people browse the internet almost as much as they use apps, Safari can show you a quick breakdown of a user's browsing history if they weren't proactively trying to avoid it.
If you don't have an Apple background, Safari is the Chrome of the Apple world. It comes with every iPhone, and it's pretty good, so users don't usually bother themselves with finding an alternative.
READ MORE: How To Tell When An App Was Last Used iPhone
Here is how to check recent activity on an iPhone using the information within Safari.
Launch Safari on the target's iPhone. The Safari icon looks like a compass, and it has barely changed since Apple first introduced the browser to its phone and computers (yes, computers).
Open bookmarks on Safari. The bookmarks icon looks like a book, and it's among the bottom row icons that you see when you first open the browser.
On the Bookmarks tab, tap on the History icon to open the browsing history on Safari. It sounds funny that you must open Bookmarks to get to your History, but that's the joy of iOS.
Here, you'll see an overwhelming list of the websites the user has visited on their iPhone over the past couple of days.
Now, you don't have to go through all of their search histories to gain meaningful information on their device usage. Even the title says 'recent activity,' so you only have to examine some of the most recent websites.
Note that this method isn't failsafe for two reasons. First, you can use a Private window on Safari to leave no traces of a browsing session.
If the user uses Private windows to browse the web, you don't have a good chance of getting any meaningful information from their search history.
Also, some people set their search history to destruct automatically after each browsing session. If your target is someone who obsesses over privacy, you may have to find alternative ways to check their iPhone's recent activity.
READ MORE: How to Know the Last Time Someone Was Active on Snapchat

READ MORE: How to See If Someone Is Active on Instagram Without Messaging Them
Conclusion
iOS should be one of the most private operating systems ever. The privacy and security features that Apple bakes into iOS prevent hackers from snooping on the users' activity.
However, this doesn't mean that iOS is without its loopholes. If you can get away to unlock the device, you can learn a great deal about the recent activity on the iPhone.
While there are many ways to gather usage information about an iPhone, this post talks about two, using Screen Time and Safari, all perfectly legal features that Apple has baked into its devices.