Last year, Instagram started an experiment after reports started coming out that the platform values profits over users' wellbeing (what social media doesn't). To improve the mental health of its users, Instagram started an experiment that hid post likes for some users.
Upon the completion of the experiment later last year, Instagram released a statement describing the exercise as a success. However, it also announced that removing posts like counts on Instagram completely won't happen as soon as we think, as there were users annoyed by the change.
To strike a balance between annoyed users and the mental health of the majority, Instagram made it possible for interested users to hide like counts on all posts on Instagram. That way, anyone who desires the feature can continue using it, while people who care more about their mental health can disable it.
If you don't follow Instagram press releases, however, you'll find it a bit difficult to navigate to the section where you can hide likes on Instagram. That's why in this article, I'll do Instagram's job and show you how to hide like counts for every post you see on Instagram.
Why Hide Likes on Instagram?
Instagram likes are as old as the platform itself and they serve as the basic way to indicate the quality of an Instagram post. When a post has so many likes, people take it for an authoritative post, making it seem that keeping the like feature would be a very good idea.
But it seems like the majority of Instagram users don't see likes as something harmless that they can use to rate posts. Instead, some users, mostly teens, use the like counts as an indication of their self-worth, causing many problems for them emotionally and even mentally.
Many studies have linked low Instagram likes with low self-confidence among teen users of the Instagram app. Many teens have also admitted to removing a post because it didn't receive a huge amount of likes like some of their friends were receiving.
When you look at all of these, you notice a problematic trend; likes are becoming more like the Instagram currency of self-worth among teens. Unless Instagram does something about it, it has the potential of worsening the already terrible self-esteem of teens.
While it could have simply removed the feature altogether (you think), there's this separate category of Instagram users known as influencers. Influencers make a living from the number of likes they get on their posts and removing like counts altogether will likely impact them negatively.
To make things a lot easier, Instagram decided to pick a middle ground. You can keep like counts if you want, but if you don't, you're free to hide it forever. It makes sense why the average Instagram user may want to hide it and my job is simply to help with that.
How to Hide Likes on Instagram All Posts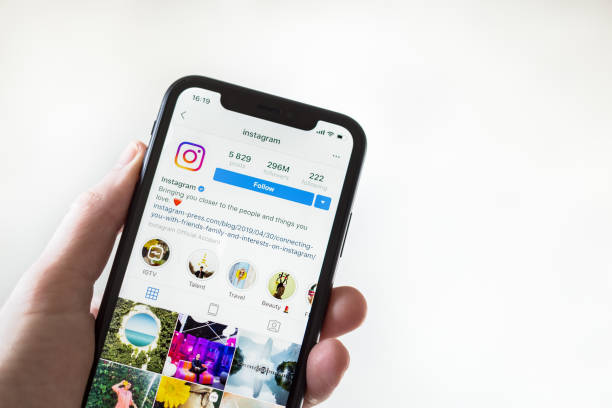 There are two sides to the coin of hiding likes on your Instagram posts. You can hide like counts on the photos you upload to Instagram or hide it for every other post on the platform. Of course, you can also do both to do away with likes completely.
Since this article is about how to hide likes on Instagram all posts, it only makes sense to show you how to perform both actions. With that said, here are the two methods to hide likes on posts you write or see on Instagram.
How to hide likes on all Instagram posts
If you're here, there's a pretty good chance you're aiming to hide likes on all Instagram posts that show up on your field. Since we already figured that out, I decided to make it the first thing you'll learn how to do from this guide.
To hide likes on Instagram, log into your account and head to the profile tab by clicking on the egghead icon at the bottom right corner. When you get there, hit the hamburger icon at the top right to bring up the in-app options and tap the gear icon to head over to Instagram Settings.
When you get to the Settings, use the search bar at the top and start typing "posts." Select the Posts option once it shows up and you'll see an option to "Hide Like and View Counts." On that, you can tap the toggle to stop seeing view counts and post-like counts for every post on Instagram.
How to hide likes on your Instagram posts
Sometimes, you have no beef with the like counts on the posts of others. If the only thing you hate about Instagram is your like counts, you can as well disable it to stop seeing how many likes your posts get all together.
Instagram doesn't offer a way to automatically hide like counts on all your Instagram posts. You must choose to hide them manually for it to work at all.
To hide likes on any of your Instagram posts, select the "Advanced Settings" option on the page where you're composing the post. One of the advanced settings options is to hide likes and view counts from the post. Activate the toggle for that and Instagram will handle the rest of the process.
If you've uploaded the photo or video already, you can hide your likes retroactively by tapping the three dots to the right of the post and selecting "Hide Like Count." Doing that will hide your like counts even if it was previously visible.
READ MORE: How to Tell If Someone Is Active on Instagram

READ MORE: How To Hide Your Activity On Instagram
Conclusion
Hiding likes on social media posts wasn't a thing until the giant study that linked like counts on Instagram with teenagers' self-esteem. Today, it's pretty rare to see any social media site that doesn't let you disable likes or at least dislikes.
In this piece, I've explained how to hide likes on Instagram and all posts. While you may not need to do that today, it's always relieving to learn that the option exists, in case you ever have to do it.