Do you know it's possible to read or view a picture in WhatsApp without opening the chat and the amazing thing is that the sender will not be aware? It works both on Android and iPhone. Let's face it. This article will show you how to read WhatsApp messages without opening the chat.
WhatsApp uses different mark icons to alert the sender of the status of their chat. One gray icon is to alert the arrival of the message, two gray icon shows that it has been delivered, and finally the two blue icon shows that the message has been opened and read.
If you are a regular WhatsApp user, then you must have been in a situation where you don't want to open a chat but you want to view the content of the chat. Reading the chatting without the sender knowing would enable you to prepare yourself well before replying.
This trick would help you get rid of those WhatsApp beggers or those that are not adding value to your life on WhatsApp. You can read the chat without the sender's knowledge and you can decide to reply or not. If you decide not to reply, it will still look as if you've not read the chat. Haha, isn't that awesome?
Let me use myself as an example. They are a lady on WhatsApp that always begs me for money. I snubbed her for a complete one week and one day I read her chat but I don't know how to do it because I wouldn't want her to know that I have read her chat. Guess what? that's when I learned this working trick that I'm about to show you now. It allowed me to read her chat without her knowledge.
Although your own might be a different case, the main thing that brought you to this concise guide is to read someone's WhatsApp message without opening the chat.
WhatsApp comes with amazing features that made it one of the best and most used instant messaging app in the world.
How To Read WhatsApp Messages Without Opening The Chat
Before I proceed and show you how to read WhatsApp messages without a blue tick, I will first tells you it's not proper to ignore someone on WhatsApp or any messaging app. Rather, open up and tell them what you dint like.
If you are using iPhone, then it would be easier for you to read someone's WhatsApp chat without having to open the cha. Follow the procedures below:
Open the WhatsApp app.
Scroll down to the chat you want to read.
Tap and hold the chat as seen below.
That's all.
2. Turn Off Read Receipt on WhatsApp
This is the second alternative. Although it requires opening the chat, it won't show the two blue icons on the sender's phone. I think this is the best as you can view images and open the chat as you want it will still look as unread on the sender's phone. Haha, that's awesome though.
Open your WhatsApp app.
Go to Settings.
Tap on Account.
Tap on Privacy.
Last, turn off the read receipts option as seen below.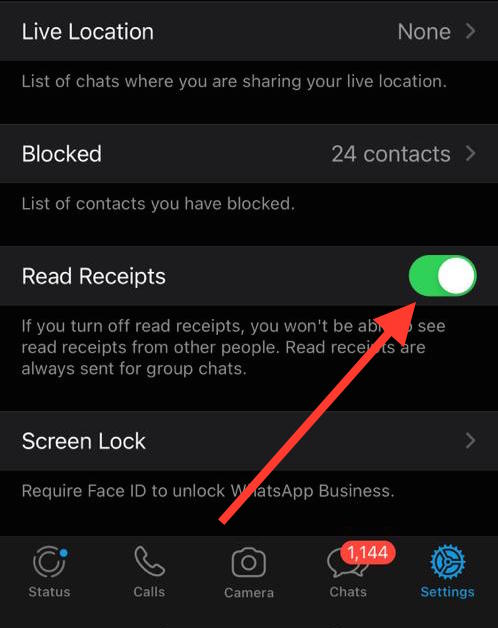 How to read WhatsApp messages from notification bar
This is another pretty method of reading WhatsApp chat without the blue tick. However, it's a great way to read short messages without having to open the app and alert the sender. Just make sure not to tap on the message itself while you're reading, as it'll transfer you to the app and notify the sender that you've opened the chat.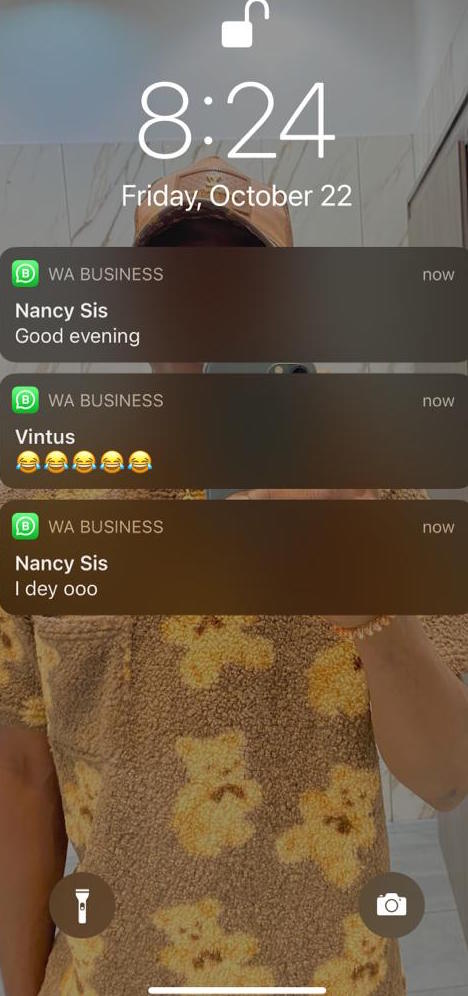 READ MORE: How To Read A Deleted WhatsApp Message

READ MORE: How To Know If Someone Is On Another Call On WhatsApp
Conclusion
This article has shown you how to read WhatsApp messages without opening the chat. We don't recommend any third-party app for this trick as it may end up stealing your data or hacking your WhatsApp account. Do you have anything to add to this post?