Snapchat is one of the few instant messaging platforms everyone uses. Thanks to its many features, it's almost impossible to not have it on your phone. Imagine buying a new device, only to see that you can't install Snapchat even when other apps can install.
If you're facing this problem, you may want to find out why the app is not installing on your smartphone and what you can do about it. There are several reasons your Snapchat app may not be installing, and most of the reasons have accompanying solutions.
In this article, ill answer the question "Why Is My Snapchat Not Installing". In addition to that, you'll also learn how to fix the problem with the app so you can get back to sharing stories and chatting with your friends on Snapchat.
Why is My Snapchat Not Installing?
Snapchat not installing on a smartphone isn't a very common problem, but the fact that we're writing about it means it's common enough to warrant attention. After examining some cases, I discovered there are several reasons your Snapchat may not be installing on your smartphone.
Here are some of the reasons Snapchat may cannot install on an iPhone or Android smartphone.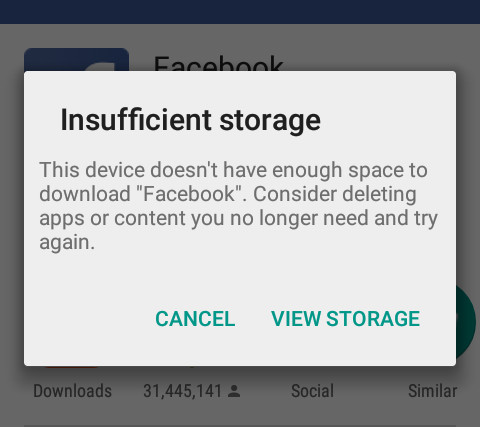 If you have several videos and songs on your smartphone, you may be using up your storage quota pretty quickly. Both the Google Play Store and the App Store have minimum storage requirements for Snapchat to install on your smartphone in the first place.
If your storage space is far spent, you may want to move some movies and music to an SD card. You can also uninstall some apps that you no longer use and that should make up enough space for the Snapchat app to install on your smartphone.
Incorrect date and time settings
If you're setting up a new device with Google Play, you may notice that you're unable to install apps from Google Play, even when everything seems fine. In that case, consider checking the date and time on your smartphone; if it's very wrong, there goes the problem.
Just like with WhatsApp and some other apps, your date and time must tally with that on the Google Play server to be able to install apps in the first place. If it doesn't, you'll be unable to install any apps, including Snapchat.
Spotty internet connection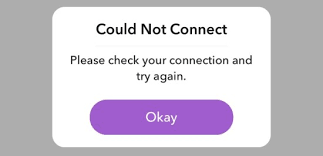 Google installs Snapchat from the Play Store using your internet; if your internet connection is spotty, you may expect the app not to install properly. You need a speedy Wi-Fi or cellular connection to install any app from the Google Play Store, including Snapchat.
To check if your internet is the problem, head over to YouTube and try playing a few videos. If the videos don't play at all or YouTube crushed the quality to 144p, the problem with your Snapchat not installing is your internet connection.
How to Fix Snapchat Not Installing
The preceding section has explained some reasons Snapchat may not be installing on your smartphone. Here, it's time to show you some solutions to some of the problems I've already pointed out earlier.
Without further ado, here are some fixes for when Snapchat isn't installing on your Android smartphone or iPhone.
It doesn't matter if you're using an iPhone or an Android smartphone, if you can't install Snapchat, the first fix to try is restarting your device. You can always restart your device in a couple of seconds and you don't have anything to lose since it deletes nothing on your phone.
On most Android devices, you should be able to restart your device by pressing down on the power button until you see the power options. Tap on restart from this screen and wait for your phone to switch off and back on again.
If you're using an iPhone, however, the process is a bit more complicated. You should be able to restart all recent iPhones by pressing the volume buttons one at a time before holding down the power button. Try to install Snapchat again after the restart.
Update or upgrade your device
If your Android smartphone or iPhone runs software older than a specific version, you may be unable to access the latest version of Snapchat. In that case, you won't be able to get the regular "Install" or "Get" buttons on the Google Play or App Store respectively.
If the buttons are missing, you may want to consider updating your device to the latest firmware version. In some cases, your device may be too old for an update. If your device is that old, it's certainly time to upgrade to a new and better device.
As explained earlier, insufficient storage is one of the most common reasons Snapchat may not install on your smartphone. The app requires quite a bit of free storage space to work, and if you don't have that kind of space, you may have to create it.
A clever way to create space for Snapchat if your phone has an SD card slot is to buy the card and move all your media files to it. If your phone lacks the slot, however, you can move the files to a separate device or uninstall a couple of files to make it work.
After freeing enough storage, try reinstalling Snapchat to see if it will work now. If it doesn't work, check and fix your internet connection before trying the last resort to get back to your phone's manufacturer with a complaint.
READ MORE: How To Fix Snapchat Waiting To Send
Conclusion
If your Snapchat isn't installing, it's almost always because you don't have enough storage space to fit the app on your phone. You can solve that problem by uninstalling a couple of apps or deleting some movies or songs.
If that doesn't seem to solve the problem, you can read through the rest of the article to see some of the other reasons Snapchat may not be installing and what to do about it.