This article will discuss the alarm on iPhone not working and the steps to be taken in correcting this. The alarm on iPhone is a feature that helps users set up their daily activities. Sometimes it may not work but can be quickly resolved.
Why My Alarm is Not Ringing?
An alarm may not be active and working because of some update or storage issues on your iPhone device. To efficiently resolve this issue, you must follow the steps below.
Go to settings and click on "Apps and Notifications."
Go to the clock app, click on it, and head to storage.
Click on the storage options, tap on " Clear Cache and Clear Storage" one after the other.
Also, you could conduct a simple restart of your device to confirm the steps and get your alarm to work. You could download an external alarm application to help you stay active and ready for your daily activities.
iPhone Alarm Not Going Off
Most iPhone users rely on their devices for everything, including keeping you on time and ready for your daily routine. If you experience your iPhone alarm is not going off, you may consider the solutions below.
Most times, you may schedule your iPhone alarm to go off on a one-time basis by mistake rather than setting it repeatedly. If you forget to put it one day, it may not go off when you need it. To solve this, go to your clock app and tap the alarm. Then click on your desired alarm to check the settings and check the repeat settings. You can set the alarm to continue every day for as long as you want.
Delete and Recreate Your iPhone Alarms
Some iPhone users have reported that deleting their previous scheduled alarms and creating a new one has helped solve this issue. This is an effortless way to resolve your iPhone alarms issues. To clear out all your previous alarms, go to the clock app, and open the "Alarms" tab. Ensure you specify any alarm you intend to create. Then click "Edit" and delete all the previous alarms by clicking the red icon next to the alarm. Once you are done, you can now create your preferred alarm. Ensure you set to a repeated basis to use the alarm daily. 
Sometimes your iOS and other applications on your device could affect another one from functioning well, especially if there's a bug in one or more of your apps. You must consider updating your iOS version as it could effectively and efficiently help resolve many issues, including your alarm not going off.
Turn Off Your Sleep Settings
Sleep leads to Bedtime settings, which is a known cause of your alarm not going off significantly as it may interfere with your active alarm. To avoid any issues with your alarm, it is advisable to turn it off quickly. To turn off these sleep features, open the health app, go to browse, and click "Sleep," then tap " Full Schedule and Options." This will help reveal the sleep settings in the health app, and you can then click "Sleep Schedule" to turn it off.
Disable Bluetooth Settings and Unplug All Accessories
Using Blue tooth headphones could significantly impact your alarm not going off. Once your blue tooth is connected, the alarm will not ring out through your speaker but through the headphones. Other available blue tooth devices could also affect your alarm going off. To resolve the issue, you can always put your device in airplane mode while you are sleeping.
If the above cannot work, it could mean there's a particular setting affecting your alarm. The best-provided solution is to reset all your settings. To do this,
Go to Settings.
Tap on General.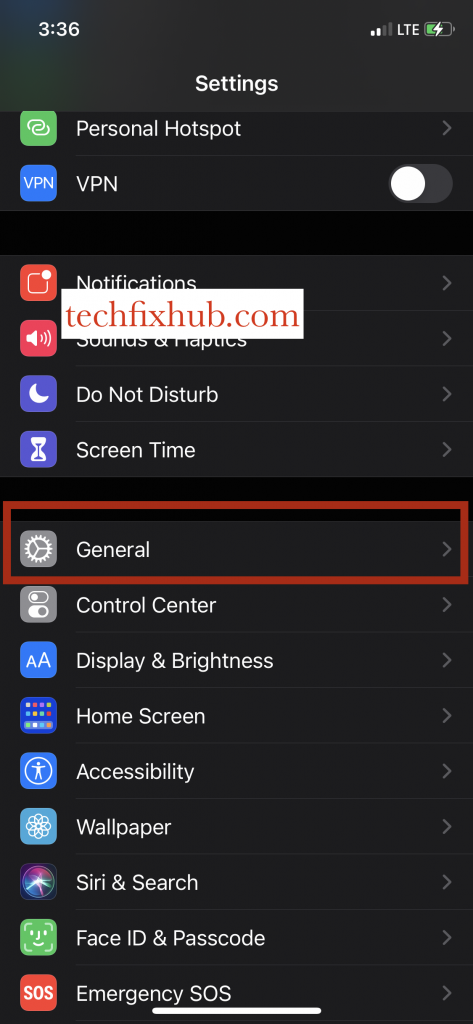 Click on Reset.
Last, tap on Reset All Settings. This will reset your device to default mode without affecting your data.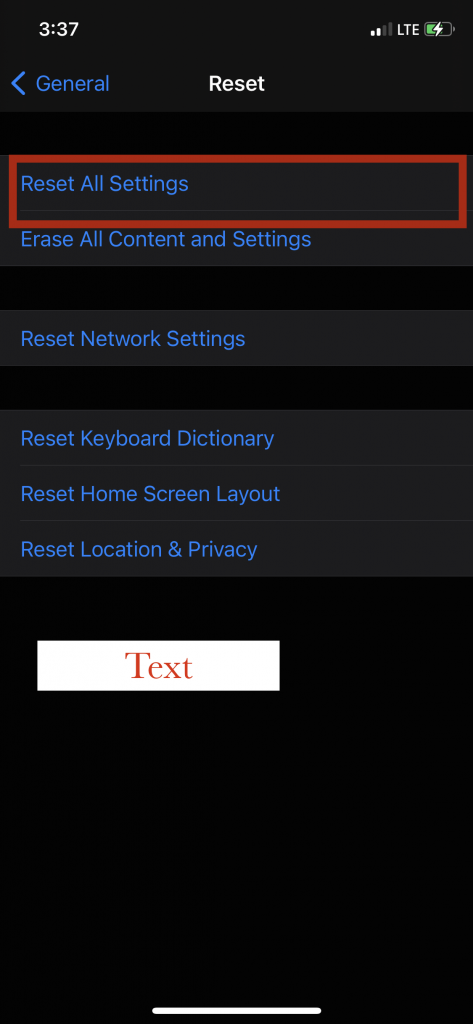 Use a Third-Party Alarm App
If you cannot find any solution to your alarm not going off, it may be wise to use a third-party alarm application. Most of these applications work differently from your iPhone alarm, so there's a chance of it working effectively. Countless third-party applications could suit your device; you need to research and pick the best as preferred by you.
How to Set and Change Alarms on Your iPhone?
Using your clock application on your iPhone device, you can easily set and change your alarm. Just open the clock application from either the home screen or the control center; you can also use the Google voice command to set your alarm.
• How to Set an Alarm
Open the clock app on your iPhone and tap the "Alarm" option.
Click on the Add button.
Select a specific time for the alarm. You can pick one of these options.
Repeat: Tap to set your alarm continually
Label: Tap to give a name to your alarm
Sound: Tap to select the sound that will play once your alarm sounds.
Snooze: Turn to see a snooze option when the alarm sounds
Then tap on "Save" to save your alarm settings.
How to Change The Alarm's Volume
To quickly change the volume of your alarm, follow these steps:
Go to Settings.
Tap on Sounds and Haptics.
Under the ringer and alerts option, drag the slider to the left or right to increase the volume to your preferred choice. Once you move the slider, an alert will play so you can hear the volume changing.
Turn on "Change With Buttons" to easily use your volume button on your device to change the volume of your alarm.
11 Solutions to Fix iPhone Alarm Not Working
Below are the solutions any iPhone user can take to fix the iPhone alarm not working.
Check Your Mute Switch and iPhone Speaker
Most times, the alarm may not go off when your phone is switched to mute, so ensure you increase the volume of your voice and make sure your speaker works well. You can test it by playing songs from your music application.
Using an un-updated version of iOS on your device may lead you to continuous alarm issues. To fix this problem, ensure you update to the latest version. Go to the Settings app, click general, and then software update.
Reset All iPhone Settings
Another way to resolve the iPhone alarm not working is to reset all your previous iPhone settings. Go to the Settings app > Tap General, scroll down and tap Reset, enter your password and confirm the option to "Reset All Settings."
Increase Your Alarm Volume
It is crucial for any iPhone user with the alarm not working. Go to settings, and click on sounds. Drag the slider to either way and increase your alarm volume for a better alarm going off.
One of the best ways to resolve issues on your device is by restarting your iPhone. You can either use your phone button or go to settings, click on general, then shut down. After some time, you can use the button to start your iPhone.
All your previously scheduled alarms usually pill up in your phone once you set them. Effortlessly decrease the confusion of multiple alarms and ensure you erase the ones which you do not require anymore.
Disconnect Blue Tooth or Head Phones
Where you leave your blue tooth or headphones connected to your device, this could see the alarm not sound aloud. You would need to disconnect this so your alarm can go off well.
Uninstall Third-Party Alarm Apps
If you have another alarm application apart from the inbuilt clock app, it is wise that you delete or uninstall them. In most situations, this will help to fix any issue with your alarms.
A better way of resolving this issue is to change the sound of your alarm. Open your clock app and tap on the alarm. Tap on edit, click your preferred alarm and pick a sound of your choice, and then save.
Most times combination of bedtime settings and regular alarms could badly lead to confusion. To correct this, you need to turn the bedtime settings off for ease of using your alarm.
Ensure The Alarm Time is Correct
To ensure your alarm goes off at the right time, check the time once you decide to schedule an alarm.
READ MORE: How to Make iPhone Alarm Louder

READ MORE: How to Change Alarm Volume on iPhone

READ MORE: How To Fix Sharing Location on iPhone Not Working
Conclusion
In this article, we revealed the reason your iPhone alarm is not working. We also outlined then 11 solutions that will help you fix the issue fast on your iPhone. Which of them worked for you?